Game-Changing InstaSeal® Technology
No tape, no dope, no wrench...
No problem!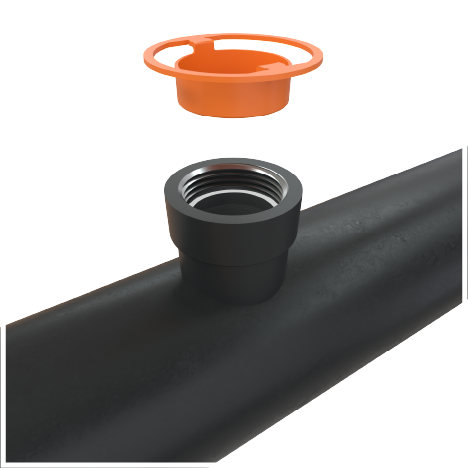 How does it work?
The InstaSeal system, which centers around a gasketed welded pipe outlet and the revolutionary "Torque-Assist" protective sprinkler cap, promises to streamline the installation process for sprinkler fitters across the industry. The heart of InstaSeal technology lies in its gasketed welded pipe outlet and the "Torque-Assist" protective sprinkler cap.
The InstaSeal gasket effectively seals the connection upon sprinkler installation, eliminating the need for additional sealants like PTFE tape or thread sealant, which are typically used in traditional installations. The "Torque-Assist" cap not only simplifies the process but also allows for hand-tightening, removing the need for wrenches.
Viking SupplyNet and Viking Fabrication Services now offer a fabricated pipe with 1" welded outlets featuring the new technology and compatible with Viking's 1" ESFR sprinklers.
Significant Cost and Time Savings
InstaSeal not only simplifies the installation process but also offers significant time and cost savings. With faster installations and reduced labor costs, contractors can work more efficiently and cost-effectively.
The innovative system is engineered for dependable, leak-free seals and is cULus Listed and FM Approved, meeting the highest standards of performance and dependability when used alongside Viking sprinklers.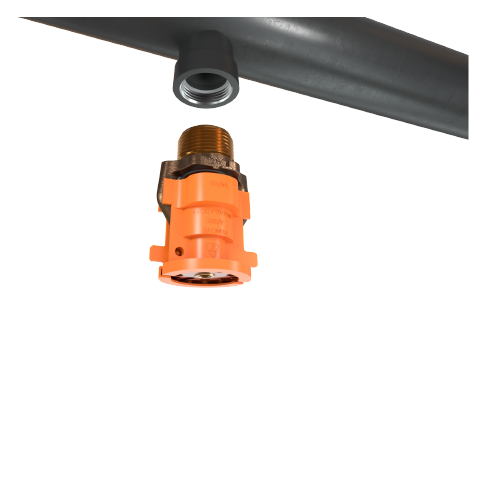 See for yourself what a breeze it is to hand-tighten.
Revolutionary features that will completely change the industry.
No sealants needed

InstaSeal technology eliminates the need for messy traditional sealants like thread tape or pipe dope

Hand-Tightening encouraged

Wrenching is no longer required! Save significant time and drastically reduce injury with hand-tightening
Torque-Assist cap

The revolutionary "Torque-Assist" cap makes it a truly seamless experience for contractors to hand-wrench

Listed and Approved

This FM Approved and UL Listed product system is compatible with Viking's listed and/or approved ESFRs
Shop Viking's compatible ESFR sprinklers
Viking offers the market's ONLY InstaSeal compatible ESFR sprinklers, and they're all available on SupplyNet.com — your one-stop-shop for all things fire protection.
Utilize these resources and learn more
Review the available resources to make sure you know everything there is to know about this pioneer in the advancement of sprinkler fitting technology.
Sign up to stay in-the-know on all things InstaSeal from Viking.